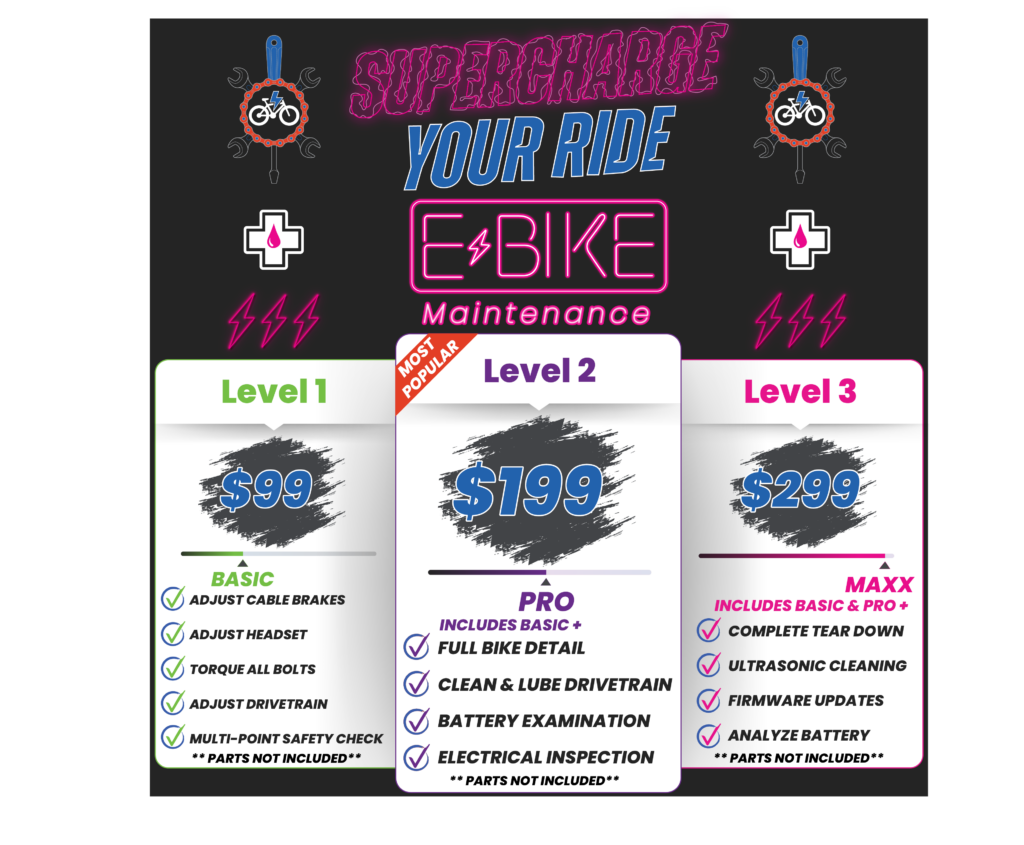 Welcome to Napa Valley's #1 eBike Service & Repair Center!
Napa Valley eBikes isn't just a shop – we're your certified hub for light electric vehicle service in the heart of wine country! Specialized in eBikes, hoverboards, onewheels, and scooters, our center boasts the latest tech and a team of trained pros. Need a tune-up or a major repair? We've got you covered!
What We Offer:
Battery tests, complex electrical fixes, and a plethora of parts and accessories – everything to keep your ride in top shape!
How It Works:
1.) Fill out the form below with your desired service needs to book an appointment at your convenience.
2.) Simply drop your vehicle off at our location, and our expert technicians will take care of the rest.
3.) Pick up your freshly serviced vehicle and hit the road with renewed confidence, ready for new adventures!
Ready to hit the road again? Complete the form below to book your service now!