Napa Valley E-Bikes Rental Info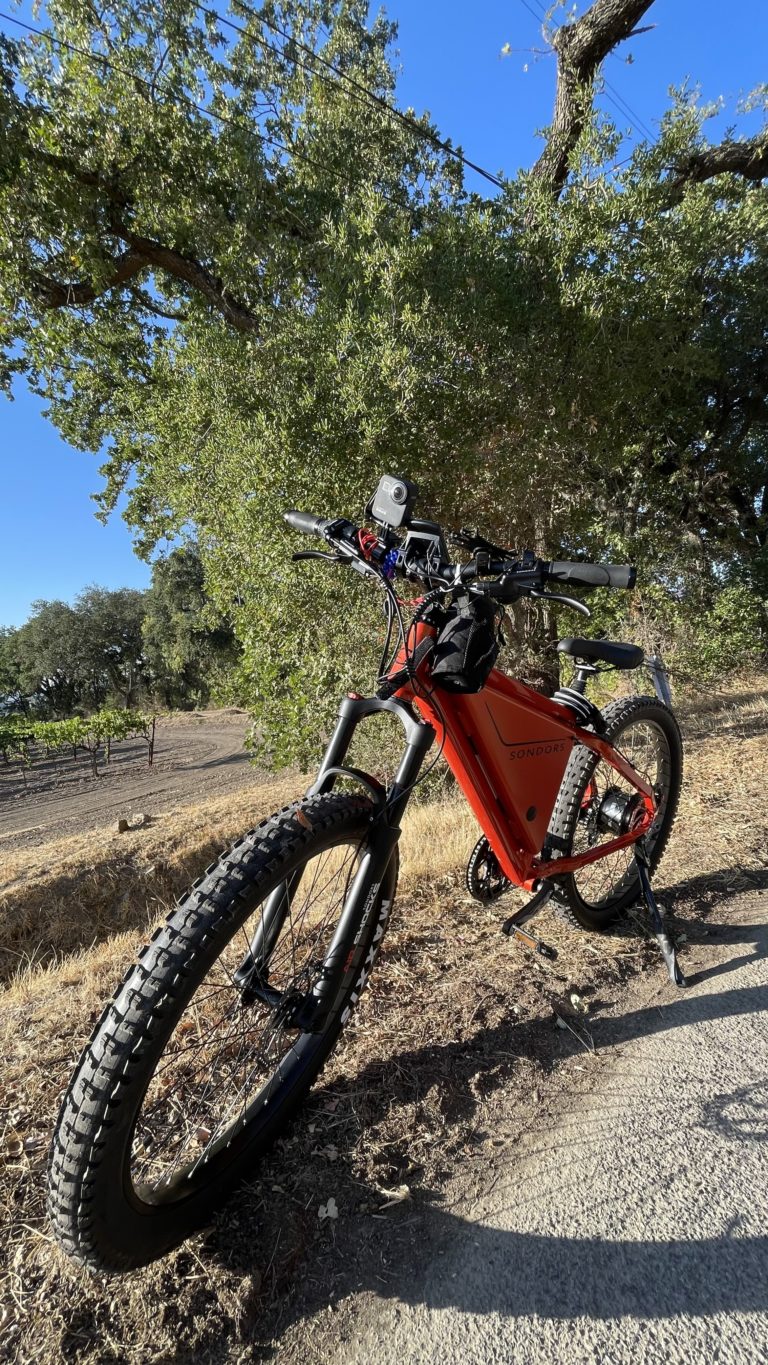 Need to Know stuff
If you are thinking about booking for a weekend, please book as early as possible as the traffic tends to get heavy. The earlier you get started the better.
All eBike Rentals at our Shop Include:
Comfortable and Powerful Electric Bike with high visibility lights and thumb bell
Helmet & Bike Lock
Bottled water and beverage holder.
Printed Map w/ Recommended Routes
Please keep in mind:
 There is a 300 lb. weight limit for all eBikes
 You will always be instructed to stay on designated bike lanes and trails.
 If you get a flat tire you will be charged to repair the tire.
Know your limitations and understand your responsibilities.
ALWAYS follow traffic laws & regulations, be safe, and have fun!
Safety
Before starting your adventure there are some safety precautions that will be addressed when you arrive
Watch an instructional safety video.
Read and sign a liability waiver.
Overview of local traffic laws and designated riding areas.
Fitting for a helmet.
A simple skill test to ensure renter is capable of operating the ebike. This may involve the instructor watching the renter operate the ebike for a short distance.
If we think that you may not have the necessary skill to ride the ebike, we have the right to refund your money and cancel the rental. Your safety is most important to us.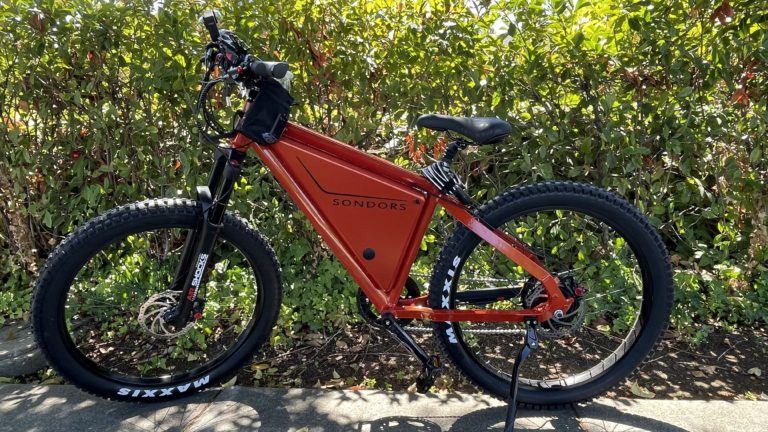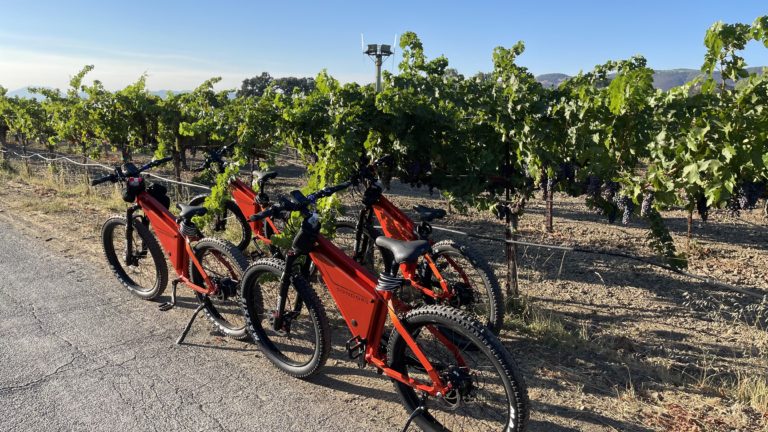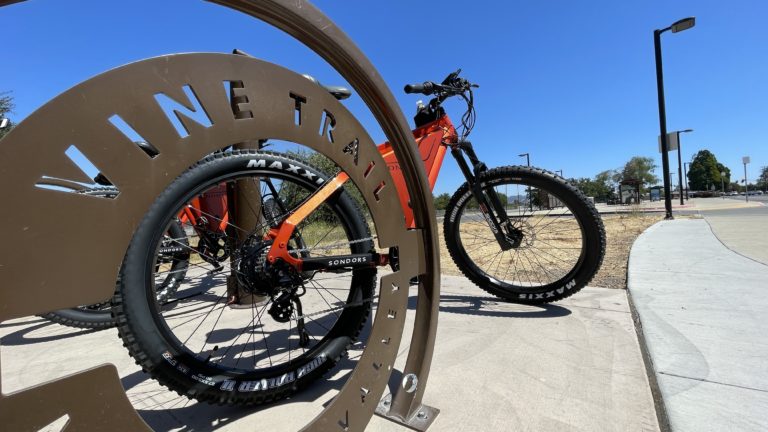 Requirements
In order to rent our eBikes, you MUST have / provide the following:
– A government issued ID
– Cell phone number
– Current address
– Current e-mail address
– Major credit card (All rentals require a $250 damage authorization hold. All damage holds must be made on a pre-authorized credit card at time of rental. This hold will be released when the ebike is returned undamaged.)
– Be at least 16 years of age. Riders between the ages of 16 and 17 must be accompanied by a parent renter.
– Proper foot attire; flat soles and closed toe. No flip flops due to insurance requirements.
Refund/cancellation
We reserve the right to cancel your rental and refund you if either the renter or the weather is unsuitable for the experience.
Reservations must be cancelled 24 hours in advance for a full refund to be issued. Please refer to our full Terms and Conditions outlining your responsibilities for loss and damage to the eBike.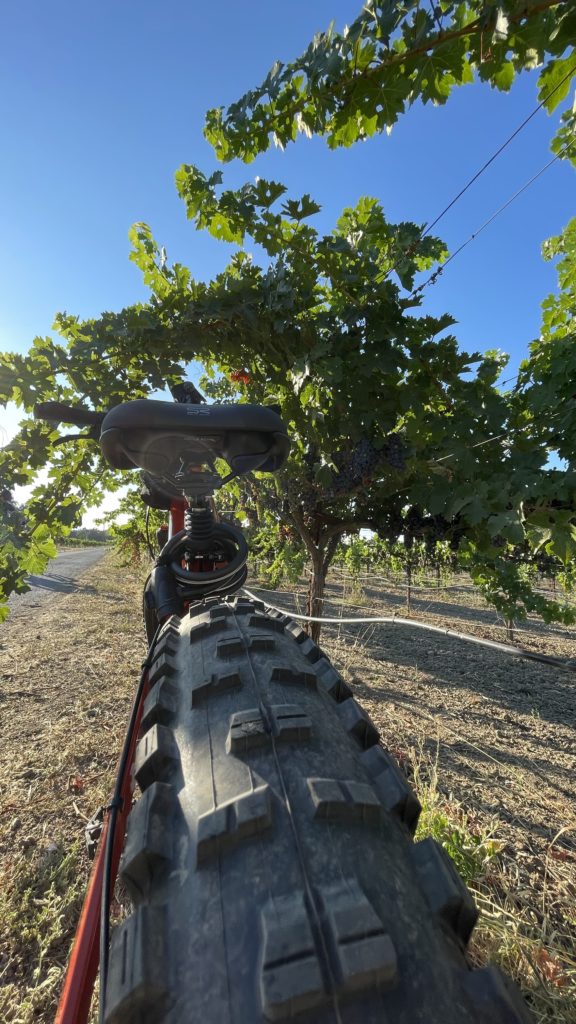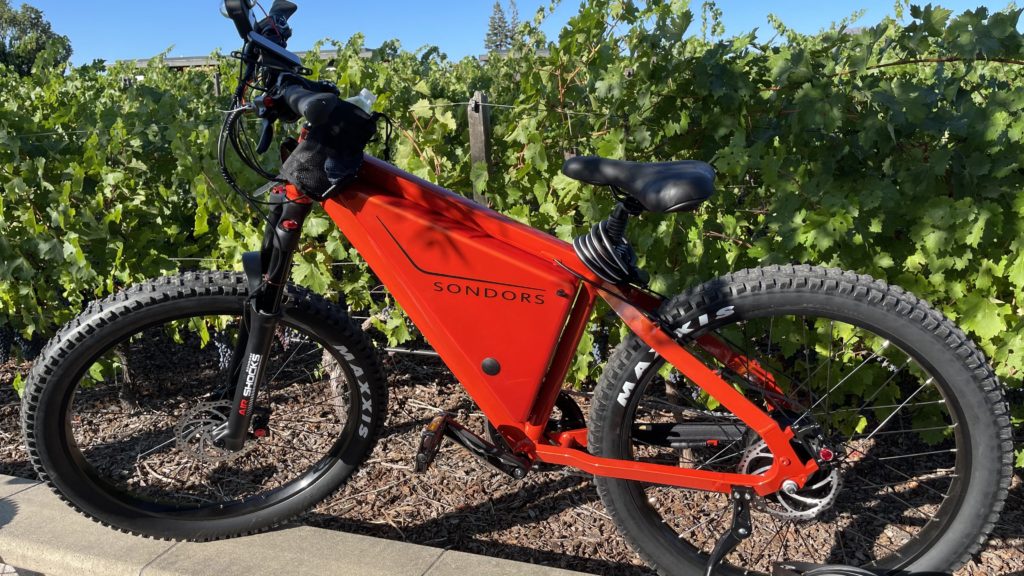 About Electric Bikes

What are they?
Electric bikes, also known as ebikes or e-bikes, are bicycles equipped with an electric motor and battery to assist with propulsion. One major factor to note, however: all electric bikes are not the same! Several factors contribute to performance, reliability and comfort, which can have a negative effect on the rider experience. Napa Valley eBikes offer premium quality electric bikes with outstanding reliability and longer mileage ranges. 
Combined with traditional bike features like gear shifters and Shimano components, our ebikes allow the rider to choose their level of physical effort while traveling a further distance in a shorter period of time. Our electric bikes from Sondors come in a variety of sizes to fit most riders, and all offer pedal-assist capabilities with 5 different power levels and a thumb throttle for true pedal-free riding! They level the playing field between advanced and beginner riders, add distance to any ride and make hills a breeze. As we like to say here at Napa Valley eBikes, twice the fun with half the effort!
Why ride them?
Maintaining a physically active lifestyle is a proven way to help keep the mind and body healthy. While your ebike provides effortless propulsion as long as you need a break, it can still operate like a regular bike and provide a considerable challenge and workout. Avoid the hassle of Napa Valley traffic and parking, especially on weekends. Explore charming towns like Yountville and St Helena from a completely different perspective and at your own pace. Ebiking is one of the best things to do in Napa, as there are so many beautiful sights, world class wineries and eateries, and trails to get you there! Napa Valley eBikes will help tailor a custom ride for your group, and provide everything you need to enjoy a day riding in the valley. From experiencing some of Napa's "hidden spots" to riding alongside the famous Napa Wine Train, there are no limits to the itineraries we can help you set up. Your ride is sure to be a highlight of your vacation in Napa Valley! Book your adventure:

Book Your Rental
Are they for me?
Do you hate riding against the headwinds? Have not ridden a bike in years? Slightly out of shape? Recent knee replacement or health issues? Do you just like to have fun? Do you enjoy riding traditional bicycles? We have heard from many reluctant 'traditional' bike enthusiasts that they simply love the versatility of riding an ebike. Our various rental options give you the ability to experience riding at a fraction of the cost of a new bike. If you enjoy your ride and wish to look into the purchase of an electric bike, we are happy to help facilitate your order from one of our retail partners directly at our shop!